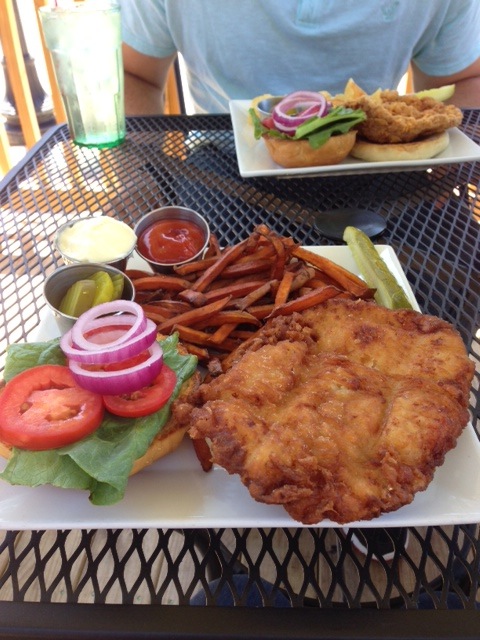 After one bite of a crispy, but juicy breaded tenderloin, you will understand why the sandwich has become a popular Hoosier staple. With pork hanging off of the bun and stacked with a variety of toppings, it is served at over 30 restaurants participating in Hamilton County's Tenderloin Trail.
When I learned about the tenderloin's popularity, I was surprised! I always thought of breaded tenderloins as fair food, not a restaurant special. So, I started bringing up the tenderloin in conversations and almost everyone had a connection to someone in another state or their hometown that raved about Indiana's tenderloins.
I decided that I needed to get past the standard chicken entrée and try ordering a tenderloin from time to time when out to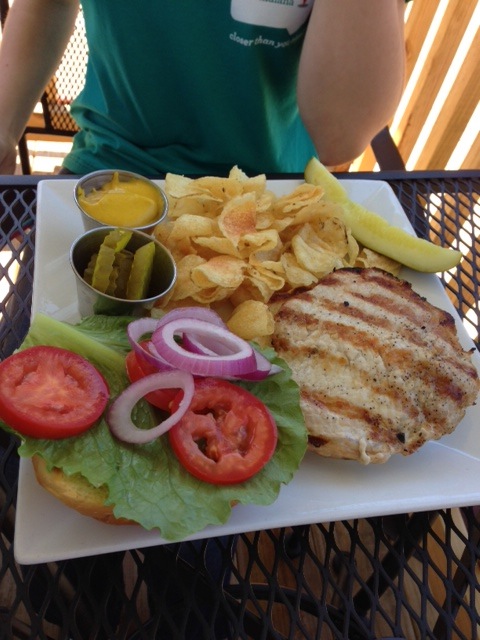 eat. I love to switch it up, but as a college student, my budget doesn't allow for much culinary adventure. This is the perfect time to start my tenderloin trials, because there are 10 restaurants on the Tenderloin Trail with deals and coupons during Tenderloin Tuesdays, June 24-July 29!  
Just last week, three of us at the Hamilton County Tourism, Inc. office decided to have a "Foodie Friday" and try out three of the tenderloin varieties offered at Woodys Library Restaurant. They serve tenderloins that are beer battered, grilled, blackened, and kettle chip crusted on parker house rolls with plenty of toppings. We each ordered a different type and shared to find our favorites. 
I ordered the grilled version, but also tried the beer battered and kettle chip crusted. My favorite was definitely the grilled (probably because that's how I like most of my meat). It had so much flavor and healthful toppings that left me feeling full even without the breading.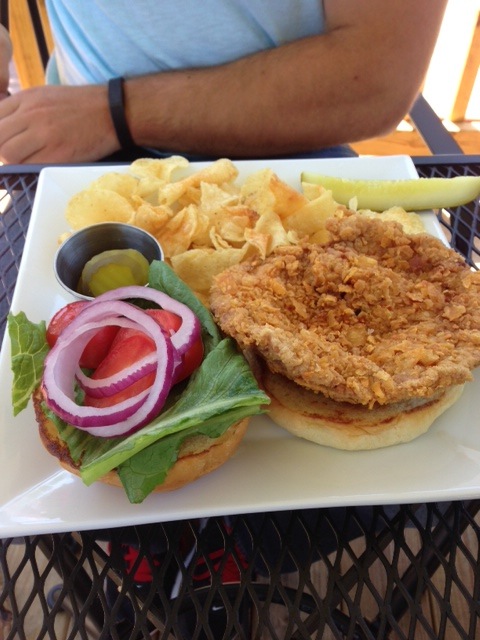 Jordan's favorite was the kettle chip crusted tenderloin. He said, "The breading was fantastic. It had great crunch and was not overly greasy, which can ruin even the best tenderloins."
Emma said, "Woodys variety of tenderloin choices is definitely appealing. I ordered the beer battered version, but I think the kettle chip crusted had the crunch that I desire in a fried food. The grilled was very flavorful (and probably better for you!) and was a close second. I'd like to return to try the blackened version too!"
Nickel Plate Bar & Grill also offers great variety- including breaded, grilled, and Cajun options. Each restaurant has its own personality and flavor that you will enjoy discovering- explore the options on the Tenderloin Trail.
Start your journey with the help of interest-based travel guides and a quiz on the new site that's coming soon, www.TenderloinTrail.com, and make sure to try all of the Tenderloin Tuesday deals while they last!