While in the dead of winter, there is one day many of us warm up a little, if only due to the Hallmark-induced emotions or newly gifted sparkle or lace. I'm talking, of course, about Valentine's Day.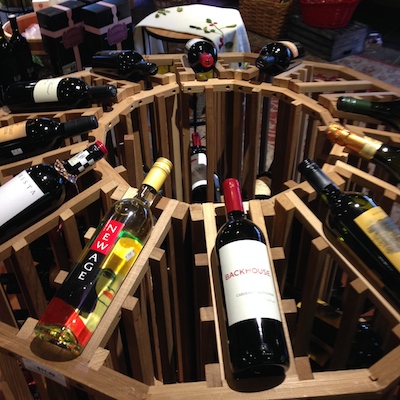 This is a day when there are no excuses; you simply must, in one way or another, declare your love for your significant other. Believe it or not, money doesn't have to be of top concern. At least for most people, it really is about the feeling and not the spending.
I offer a few ideas:
Date night in
Only you know what your love might like, or try something new. But here's a tip: if you add flame, it certainly ups the romance. So build a fire, turn on the gas log, or light some candles, AND: add some wine or cocoa, games, a movie-marathon, make dinner together, have takeout, even build a fort and have a pillow fight.
Make reservations
Hamilton County certainly has its share of romantic places to dine. But sometimes the element of surprise can be to your advantage. For example, White Castle (Yes, that White Castle, of "slider" fame.) offers a reservation-only experience that includes tablecloths, decorations, a special menu, and table side service. Call 317-269-4590 to make a reservation at the Carmel and Noblesville locations. Or how about a hearthside supper at Conner Prairie? If you'd rather do something more traditional, some eateries offer online reservations that you can make right from VisitHamiltonCounty.com.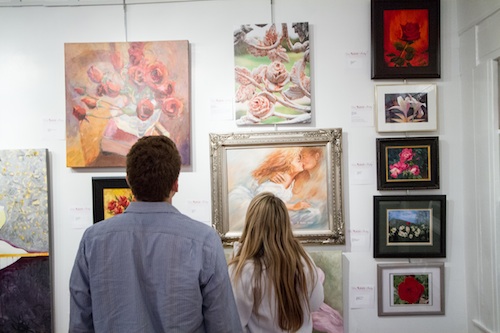 Mix art with--or without--love
Nickel Plate Arts has something Valentine-related for everyone this year: Feb. 13 is reserved for those both unattached and 21 and over. It includes art activities, drinks and snacks. From 10 a.m.-5 p.m. on Feb. 14, children's activities and treats are available. Later that night, however, (6-10 p.m.) it switches to date night with the Love, Lust & Poetry exhibit. Adult art projects are available, as are music, drinks and snacks.
New Year resolution revival
Did you and your sweetie vow to work out? Get healthy? Have one or both of you slipped a bit? Why not use this day as a way to renew the resolution together? Make a walk more romantic by holding hands. Go dancing--without siting out the fast songs to make it a true workout. Sign up for yoga--together. Hit the gym (like Monon Community Center) and workout, then give each other a massage to relax your muscles.
Massage for two
Many spas offer Valentine specials or have options for two. The Woodhouse Day Spa, for example, offers a Duet Massage, where two therapists perform side-by-side full-body massages on you and a guest. Prices are $180 for 50 minutes, $250 for 80 minutes. For $460, you can book Two's Company, which includes a 50-minute Duet Massage, facials and pedicures.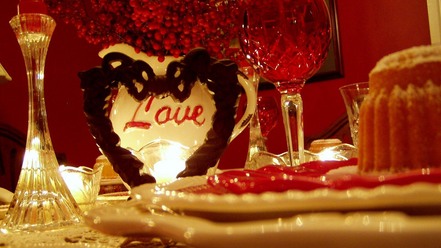 Overnight possibilities
Turn Valentine's Day into a romantic weekend at one of Hamilton County's many Bed and Breakfasts. The Prairie Guest House, in Fishers, for example, offers a 4-course dinner by candlelight for $120 per couple. That price includes a bottle of wine. Check overnight availability online here.
Roving romance
Waited too late to make reservations? Nah! You meant to do that, right?! Pick an area with easy-walking distance between restaurants and bars and sample away! (I'm thinking the downtown area of several Hamilton County cities would be perfect.) Go into the bar area of several and chose a cocktail and appetizer or items to share. Once you're almost finished, go into the final place and grab coffee and dessert. Or take it to go and head home for a romantic finish to the evening.