If you're the type of person to make new year's resolutions, chances are "focus on health" is on that list. The temperatures may be below freezing, but that shouldn't stop you from bundling up and getting outdoors.

Here's our top 5 list of places to take a first day hike Jan. 1:


1. Flat Fork Creek Park | Fishers, Indiana
Perhaps the park that remains a "hidden gem" that shouldn't be our little secret any longer. Flat Fork Creek Park opened in December 2015 and features nature trails, a boardwalk, mountain bike course and three treehouses tucked in the woods. Climb to the top of the 60-foot sledding hill for panoramic views – and if there's snow on the ground, slide your way down!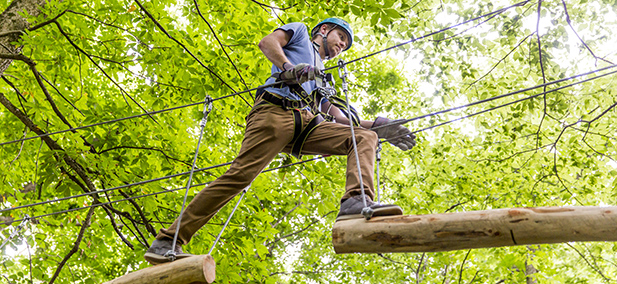 2. Strawtown Koteewi Park | Noblesville, Indiana 
This 750-acre park is a popular destination for endurance athletes, hikers and bikers. But, you don't need to be training for a triathlon to enjoy the nature trails, wetlands and prairies. Check out the new bridge spanning the White River between Strawtown Koteewi Park and White River Campground.

3. Monon Trail | Carmel and Westfield, Indiana
This urban trail is open year-round and operations crews work hard to keep it free of ice and snow in the winter months. Think of the Monon Trail as an urban transportation corridor that doubles as a gym where you can run and bike. If you need to warm up, stop inside SoHo Café & Gallery or browse the galleries in the Carmel Arts & Design District, both located just steps away.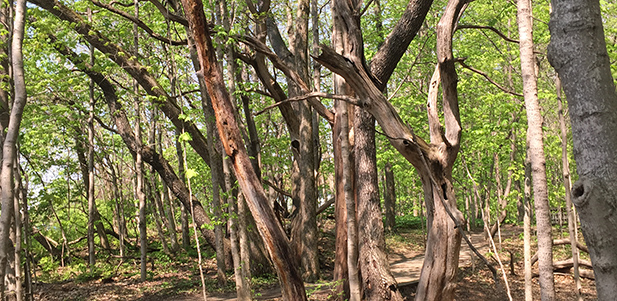 4. Cool Creek Park & Nature Center | Westfield, Indiana
With four miles of wooded trails, this is a favorite for families. Explore nature on your own in the great outdoors or visit the Cool Creek Nature Center to learn more about Indiana's woodlands and the importance of preserving plants and animals in their natural habitat.


5. White River Greenway | Noblesville, Indiana
Did you know this paved path that takes you from Potter's Bridge Park, past Forest Park and ends at the courthouse? Noblesville developed this trail to give visitors a new way to experience their parks and increase access between their most popular parks.

Where will you take a hike? Tag us on social media using @VisitHamiltonCo and #VisitHC!