As much as I enjoy the field-fresh fruit and veggies that are the star of Hamilton County's summer farmers' markets, there's something to be said for the stick-to-your-ribs heartiness of winter market fare.
Bread. Eggs. Meat. Cheese. Sweets. Even wine. Throw in a gallon of milk and you'll be ready for the first big snowstorm of the season. (Oh, and you can find some winter vegetables too, if you're into that kind of thing.)
Here's a guide to stocking up at winter markets in Hamilton County, Indiana.
Carmel Winter Farmers Market
510 3rd Avenue SW // 9 a.m. - noon // Saturdays through March
Located in the Wire Factory—the former Woods Wire plant in Carmel's up-and-coming Midtown neighborhood—the winter market is making the most of the large industrial building. Nearly 40 vendors have signed on to sell an array of Indiana-produced agricultural products.
To locate the building, look for the bunny murals painted by local artist Jules Muck.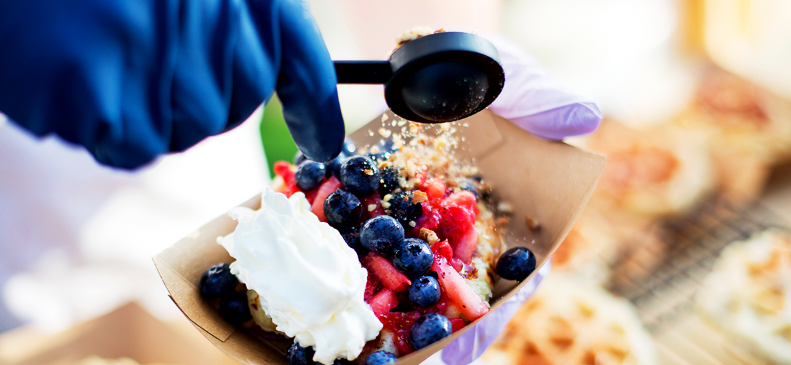 Fishers Fall Farmers Market
Virtual through Dec. 19, 2020
Order produce and goods from your favorite vendors through the virtual Fishers Fall Farmers Market now through Dec. 19, 2020. Shop through this link between 9 a.m. on Saturdays and noon on Wednesdays, and your order will be delivered to your house the Friday after each ordering period.
Be sure to follow us on Facebook, Twitter and Instagram to see what is happening in #VisitHC this winter. Happy shopping!