Foodies, listen up! There's no shortage of places to eat in Carmel, Fishers, Noblesville, Westfield and beyond. But where should you start your culinary adventures? Where are the best places to eat north of Indianapolis?

We teamed up with our friends at Yelp Indy to discover the top places to eat in Hamilton County, Indiana. See the list below and don't forget to leave love via review about your favorite businesses on the list, or others!

Methodology: This is a list of the best restaurants in Hamilton County, Indiana, according to Yelp. We identified businesses in the restaurant and food category where you can order a full meal, then ranked those spots using a number of factors including the total volume and ratings of reviews. This list looked at restaurants in the cities of Carmel, Fishers, Westfield, Noblesville, Sheridan, Arcadia, Cicero and Atlanta.
---

Fishers, Indiana
Prepare yourself for a hands-on (literally) cultural eating experience at St. Yared. As is tradition in Ethiopian culture, guests are encouraged to eat with their hands for a communal meal with their friends and family. Owners Haile and Etenesh Abebe's restaurant features colorful paintings and décor reflective of their home country.
Known for:
Ambasha appetizer (wheat bread, Ethiopian cottage cheese and honey) and shareable combo platter of choice (beef, seafood, chicken and vegetarian options available) served with classic Injera bread (flatbread with spongy texture).
Open for:
Dinner Tuesday - Sunday. Lunch Saturday and Sunday. Closed Monday. Coffee shop inside open daily; hours vary.
Yelp Insight:
"While I don't claim to be an expert on Ethiopian food, I've eaten it in quite a few cities and St. Yared's stacks up against the best of them as being flavorful, inviting, and well worth a night out!" - Yelper KC H.
---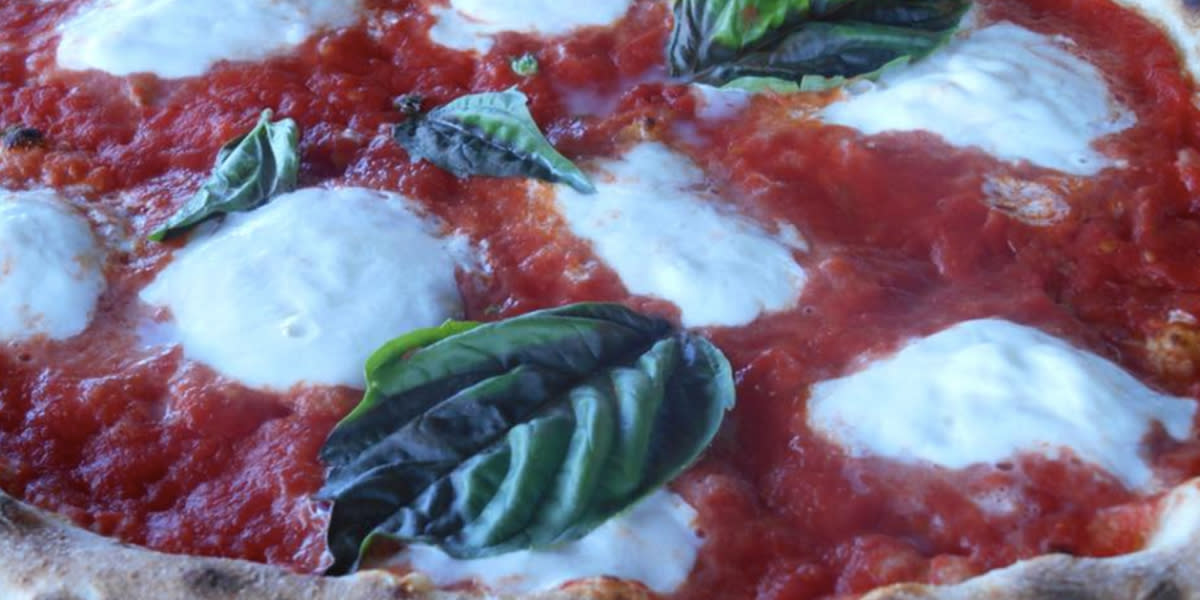 Fishers, Indiana
Pronounced Passione (pa-cee-oh-nay), the name means "passion for bread" in Italian. The original owners worked in the culinary industry in Europe before opening an authentic wood-fired pizzeria in Fishers, and that tradition is continued under the new ownership. The top-notch wood oven comes from Italy.
Known for:
Margherita pizza and bruschetta.
Open for:
Lunch Friday, Saturday and Sunday. Dinner Tuesday - Sunday. Closed Monday.
Yelp Insight:
"This is in my opinion the most authentic Italian pizza around. I've been to Italy and this is the real deal. The owner is from Italy as well and is a total sweetheart. The ingredients are better or fresher than you can get in a fancy grocery store and don't even get me started on the cheese." - Yelper Sara G.
---

Carmel, Indiana
"Omoni" means "mother" in Korean, and this eatery pays homage to the owner's mother. The fast-casual style restaurant tucked away in a strip mall on US-31 is perfect for the customer on-the-go looking for a fresh, healthy meal. Korean dishes feature garlic, soy sauce, green onions, fresh vegetables and other spices.
Known for:
Dolsot bibimbap, a fire heated stone bowl with rice, meat or tofu, vegetables, a fried egg, sauces and seasonings. Choose your spice level.
Open for:
Lunch and dinner daily. Closed Tuesday 2-5 p.m.
Yelp Insight:
"Not at all what you would expect driving by, but oh my! The food here was absolutely delicious. I've been searching for Korean food in the Indy area to curb my craving, and Omoni Grill has done just that." - Yelper Marion D.
---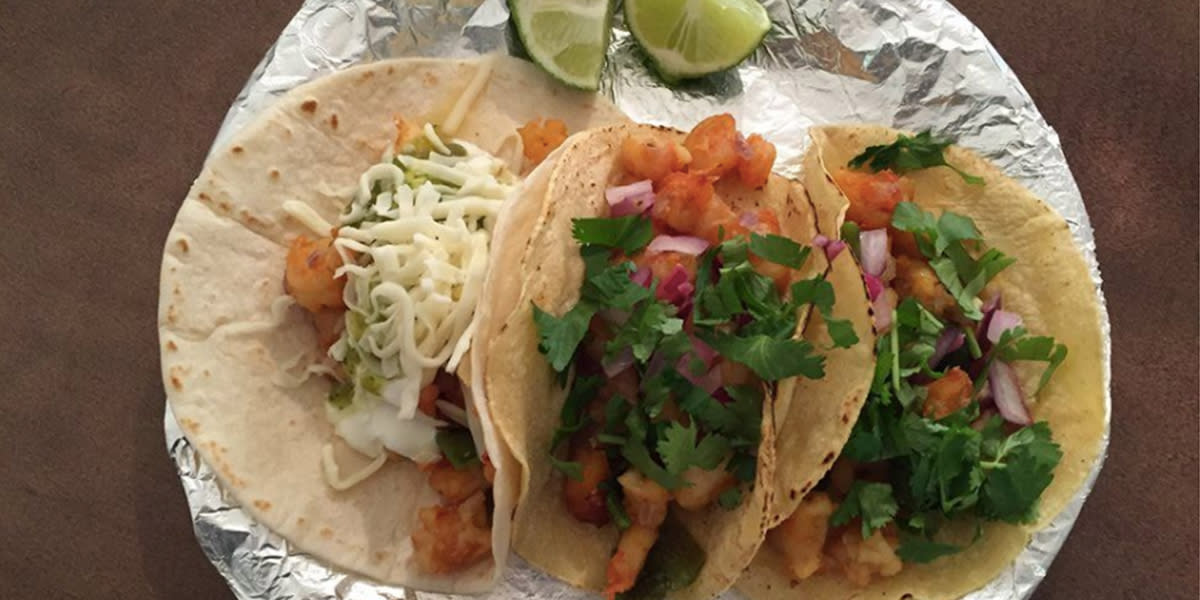 Carmel, Indiana
If you're craving Mexican food, Mi Hacienda is serving it up in Carmel in a family-friendly establishment. The authentic menu features classic dishes like enchiladas, burritos, fajitas and more.
Known for:
Beef or chicken fajita with a Horchata beverage.
Open for:
Lunch and dinner daily.
Yelp Insight:
"I have FINALLY found my local go-to Mexican restaurant. I'm about to sing so many praises about Mi Hacienda, and I swear it's not just the margaritas talking." - Yelper Angela J.
---

Carmel, Indiana
Get a taste of Cajun and Creole cuisine at Yats, a local New Orleans-style joint. Order at the counter from the chalkboard menu featuring a rotating list of sauces and stews. Meals are served atop rice with a buttered baguette. Don't forget to grab a praline for dessert.
Known for:
Chili cheese étoufée with crawfish and the chicken maque choux. Get a double order of the bread; you'll thank us later.
Open for:
Lunch and dinner daily.
Yelp Insight:
"I cannot claim to be an expert in Cajunology, so I'm not judging it on any of the merits of "true" Cajun-ness. I just know everything I have ever had is soooo good.  Insert picture of Homer Simpson drooling here. Chili cheese étoufée with crawfish is my favorite." - Yelper Kevin S.
---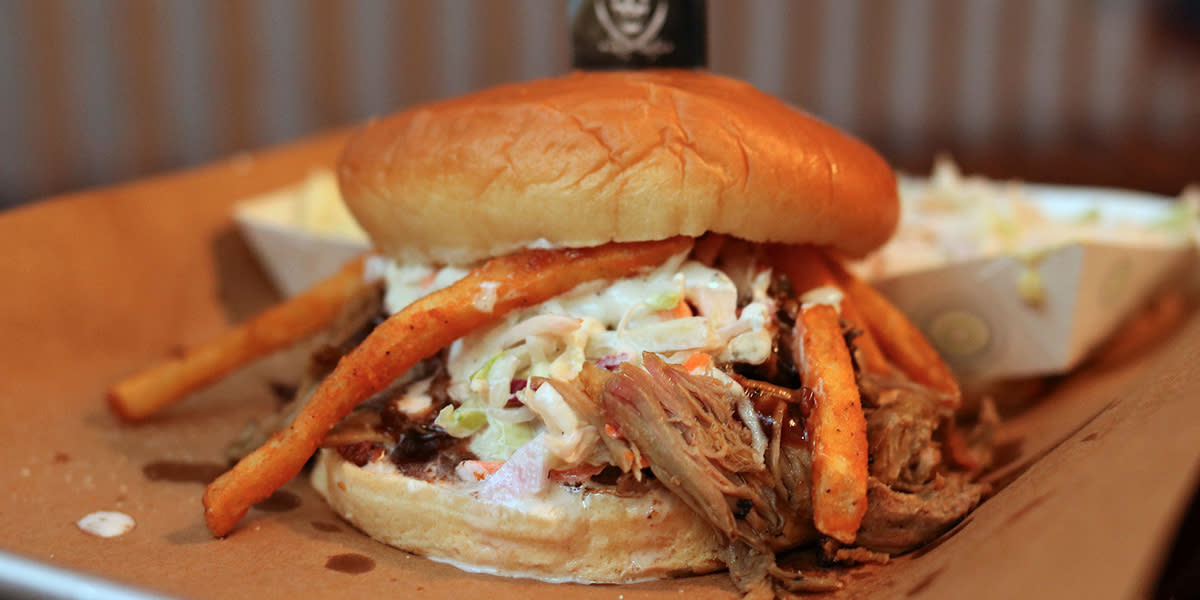 Westfield, Indiana
You'll know you've arrived at Big Hoffa's when you smell fresh barbeque from the parking lot. Adam Hoffman opened his pirate-themed barbeque joint and customers have formed a line out the door ever since.
Known for:
The Hoffanator, a dish with seasoned fries topped with baked beans, macaroni and cheese, pulled pork, barbeque sauce and ranch dressing.
Open for:
Lunch and dinner. Closed Monday.
Yelp Insight:
"Best-hole-in-the-wall for many miles! Classic smoked meat tweaked with some creative touches! The second you approach the doorway you get punched in the face by the aromas, it's that good. This unassuming smokehouse smells much larger than its footprint suggests, and the food is amazing." - Yelper Roger L.
---

Carmel, Indiana
Yelpers think this spot is pretty "rad" given all the great reviews. Fun fact: the business is named after the owner's grandfather and WWII veteran, Rad Bailey.
Known for:
Challah French toast, served with your choice of bacon, sausage, ham or turkey sausage.
Open for:
Breakfast and lunch, Tuesday - Sunday. Closed Monday.
Yelp Insight:
"The club is THEE BEST sandwich around. The staff is so nice and friendly. He went out of his way to brew me a fresh cup of my favorite snickerdoodle coffee since it was out, then told me to take an extra cup home! If you're in town visiting or live in the area, Rad's is the place to go." - Yelper Jessica F.
---

Carmel, Indiana
Taste the flavors of the Caribbean at this popular restaurant in Carmel, located steps off the Monon Trail. Yelpers rave about the authentic jerk chicken, plantains and other traditional Jamaican cuisine prepared by Eldon and his wife, Marianne. Grab a brew from Union Brewing Company next door and dine on the all-season patio.
Known for:
Jamaican patties (beef, chicken or vegetable) and Jerk Chicken.
Open for:
Lunch and dinner. Closed Sunday.
Yelp Insight:
"I've been here 4 or 5 times now and I have not been disappointed! Everything is perfect.  From the curried goat, plantains and beef patties to the friendliness of the staff - excellent!  The portions are really big and well worth the price."
Yelper Brittany F.
---

Fishers, Indiana
This place made Yelp's national list of the 100 Best Places to Eat in the U.S. in 2019. The accolades speak for themselves.
Known for:
Poke - think of it as a sushi burrito bowl. Pick your base of rice or greens and add your choice of proteins, toppings and sauces, or select from the Signature Bowls.
Open for:
Lunch and dinner daily.
Yelp Insight:
"Two words. Simply amazzzzzzing! Great quality sushi leaving me to wonder if i'm in Hawaii! Don't get me started on their staff's excellent service and great attitude." - Yelper Myungho K.
---

Fishers, Indiana
Like the name states, you can expect burritos and beer at this Fishers restaurant. In addition, try out a traditional taco, nachos or entrées like the tortas on bolillo roll, a popular Mexican sandwich.
Known for:
Tortas and burritos.
Open for:
Lunch and dinner. Closed Sunday.
Yelp Insight:
"BEST. BURRITOS. IN. FISHERS. Or maybe Indiana- I'd be willing to find out. You've probably driven past this restaurant a million times and now you have a reason to stop! The food is delicious. Plain & simple."
Yelper Shelbi G.

Use the map below for guidance as you eat your way through this list of restaurants. For even more dining options in Hamilton County, visit our restaurants page and be sure to follow us on Facebook, Twitter and Instagram.