There's never a dull moment in Hamilton County, Indiana- each city and town always has something new to discover! This weekend's happenings range from wine tastings to learning about Indiana's history. For even more events and things to do, check our online event calendar.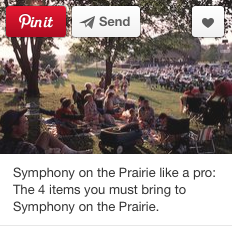 Marsh Symphony on the Prairie: Big Bad Voodoo Daddy
August 14-15
Fishers, Indiana
Swing dance the night away at one of the Symphony on the Prairie favorites, Big Bad Voodoo Daddy. This band blends jazz, swing and big band for an outrageously fun sound. Check out blogger Robert's post for ideas for things to bring to the show to make the evening complete.

Kitchen & Bath Saturday Seminar Series
August 15
Carmel, Indiana
Looking to spruce up your home? Stay on top of the latest trends with a visit to the Indiana Design Center. It's open to the public, plus there is a free counter top seminar on Saturday.

Our Better Angels
August 15-16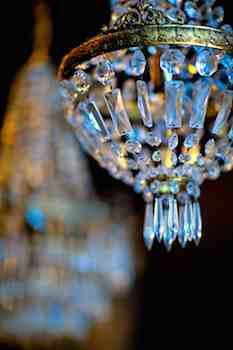 Fishers, Indiana
Celebrate the 95th anniversary of the passing of the 19th amendment at Conner Prairie with special activities commemorating women gaining the right to vote. Characters inspired by real Indiana women will give speeches and visitors will be able to learn about the achievements and fight of the suffragettes.

Live Music at Blackhawk Winery & Vineyard
August 15-16
Sheridan, Indiana
Kick back and relax with a glass of local wine at Blackhawk in Sheridan. Live music on the patio this weekend will set the mood for the perfect summer evening.

Want to always know what Hamilton County weekend happenings are coming up? Sign up to have this list and more delivered right to your inbox.

Make the weekend even sweeter by entering to win tickets to see Def Leppard LIVE at Klipsch Music Center on August 30! Enter here: