It's going to be a banjo pickin', muddy, art-filled weekend in Hamilton County, Indiana! There's a bit of something for everyone from bluegrass lovers to those literally wanting to play in the mud. Read on for great getaway ideas and discover even more on the Hamilton County event calendar.
Fishers Arts Crawl
July 10
Fishers, Indiana
Explore the Nickel Plate District before the Amp After Dark concert featuring Jennie DeVoe! Local artists, vendors, musicians and businesses will be throughout the district. Everything from photography to glass blowing will be represented. Download the Nickel Plate District app to view a map for a self-guided tour.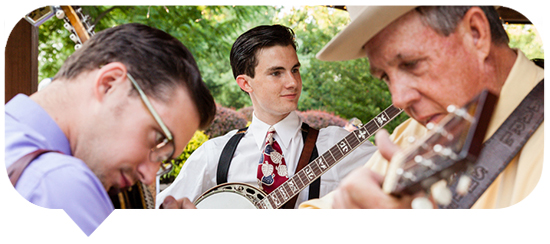 Sheridan Bluegrass Fever
July 10-11
Sheridan, Indiana
Americana at its finest, this festival brings together fiddles, banjos, guitars and mandolins for a weekend of bluegrass tunes. Several bands will be performing at Veterans Park, which provides perfect shady trees for bluegrass lovers.
Carmel Arts & Design Second Saturday Gallery Walk
July 11
Carmel, Indiana
Explore the Arts & Design District with many fun activities during the monthly gallery walk. Discover hidden gems by partaking in a scavenger hunt, see painting demonstrations and get in on the artsy fun with caricatures and photo ops.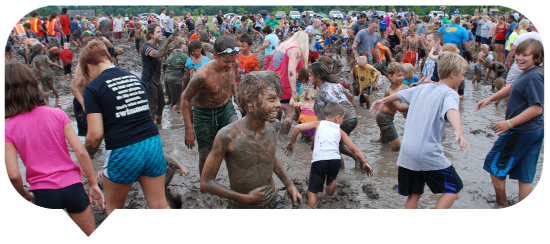 Mud Day
July 11
Fishers, Indiana
Get ready to get dirty! Top soil and thousands of gallons of water are coming together to create a giant mud pit in Cyntheanne Park for games and fun. The muddiest guy and gal will be crowned King and Queen Mud.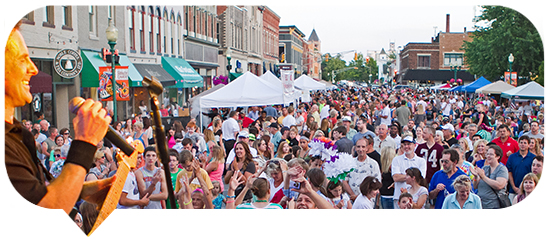 Noblesville Street Dance
July 11
Noblesville, Indiana
Put on your dancing shoes and head to the Noblesville Square this Saturday. Local band The Bishops will perform all evening long as attendees explore the vendors and kids' zone. There will be ample dance floor space too!
Pat McAfee: Uncaged
July 11
Carmel, Indiana
The one and only Pat McAfee, punter for the Indianapolis Colts, will perform a stand up comedy show at The Palladium. If you have ever heard him on local radio shows, you'll already know that he's a pretty funny guy! Your laughs will support good too, a portion of the show's proceeds will benefit The Pat McAfee foundation.
James Taylor at Klipsch Music Center
July 15
Noblesville, Indiana
Grammy award-winning James Taylor will hit the Klipsch Music Center Stage with his all-star band next Wednesday. With hits like "Fire and Rain" and "Carolina on my Mind," this show is a must-see. A few tickets are still available!
Want to always know what Hamilton County weekend happenings are coming up? Sign up to have this list and more delivered right to your inbox. 
Enter to win a prize pack to see Luke Bryan LIVE at Klipsch Music Center on July 24! The prize pack also includes a Blackhawk Winery gift card. Winner will be announced July 13.