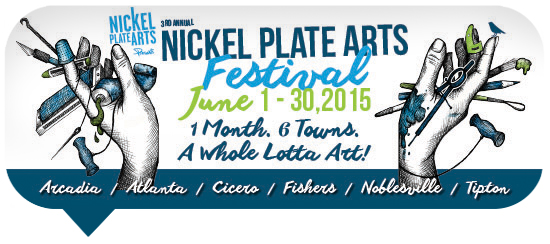 Nickel Plate Arts Festival
June 1-30
Various Hamilton County Locations

6 towns, 1 month, a whole lotta art! From concerts to the Old Mill Festival to special art shows, there's so much to see and do all month long along the Nickel Plate rail line. This Friday the latest exhibit opens on the Nickel Plate Arts campus and features a collection of portraits. Check out NickelPlateArts.org for a full line-up of events.
Noblesville Thursday Market
Opens June 4
Noblesville, Indiana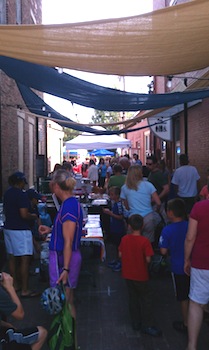 Can't wait until Saturday for farm fresh finds? No fear, the Noblesville Thursday Market is here. Head to the south alley of the Noblesville Square to discover local produce and goods at this fabulous week-day market.
First Friday Bed Races
June 5
Noblesville, Indiana
9th Street in Noblesville will turn into a race track this Friday for the annual Bed Race. Teams of four-five racers will roll custom beds down the street and are encouraged to pick a theme to dress and decorate with. Proceeds will benefit summer scholarships for local children.
National Trails Day
June 6
Throughout Hamilton County

Time to explore the great outdoors in Hamilton County. Use our outdoor app and trails guide to explore the over 300 miles of trails throughout the county. If you have a family that loves to bike, check out the Bicycle Rodeo in Westfield this Saturday. There will be bike safety demos, family activities, vendors and more.
Jazz on the Monon + Clay Terrace concerts
June 4 & 6
Carmel, Indiana
Even more summer concerts are debuting this week. The Clay Terrace Summer Concert Series begins June 4 and will continue every Thursday through July. If jazz is more your style, head to Jazz on the Monon that begins June 6 in the heart of the Arts & Design District.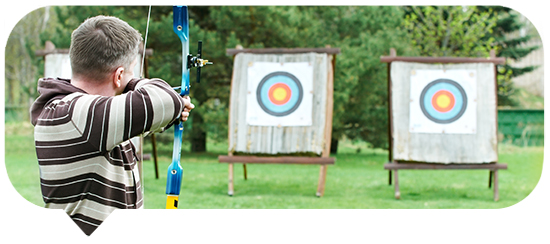 Koteewi Range Grand Opening
June 6
Noblesville, Indiana

The largest archery facility in Indiana is officially opening its doors this Saturday. Celebrate at Koteewi Range with family activities, try out the new archery ranges for free and more. Celebrity archers will be on hand to demonstrate their amazing skills too. Frank Addington Jr. will shoot a baby aspirin from the sky and Rand Oitker will amaze guests with his extreme precision shooting demonstrations. Let the fun fly!
Storytelling Arts Presents: Summer Porch Tales
June 6- 27
Noblesville, Westfield, Fishers and Carmel, Indiana
Storytelling Arts of Indiana is bringing the art of storytelling to life this June with special events throughout the county. Beginning this Saturday in Noblesville, several various professional storytellers will present in picturesque spots for optimal summer storytelling experiences. Don't miss the events in Westfield, Fishers and Carmel as well.
12th Annual Ferrari Festival
June 7
Noblesville, Indiana

For Ferrari owners and admirers alike, this annual festival of fast cars will delight. Ferraris and classic cars will line the Noblesville Square and all are welcome to come admire them. For a real Italian experience, make reservations to enjoy the special buffet lunch at Matteo's Ristorante Italiano.