As a banker, I'm very aware of fiscal responsibility. I like to know money is being used the way it's supposed to be. And, as a banker who spent most of his life in Puerto Rico, I'm especially interested in knowing how my tax dollars are spent. In Puerto Rico, I often felt my tax dollars weren't put to good use.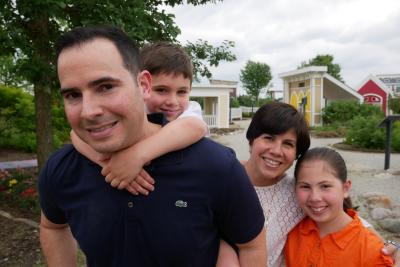 Now that I live in Hamilton County, I definitely know my tax dollars are put to good use. I see it every day in things like great roads, great schools and great police and fire services.
But I'm not just a banker. I'm also a husband and father of two kids, and that part of me puts even bigger value on the less-tangible benefits of living in Hamilton County: lots to do, friendly people, a general sense of security, beautiful neighborhoods, and so much more.
Don't get me wrong. I love Puerto Rico. Until a few years ago, I lived all of my life in San Juan, except for the time I spent in college at Boston University. My wife, Alessandra Rosa, also grew up in San Juan, and also went to college in Boston, although we didn't meet until after college, back in Puerto Rico.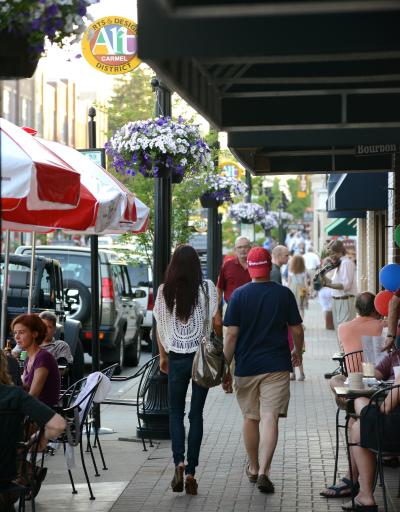 Puerto Rico is beautiful, with the old Spanish forts and beaches and its amazing tropical climate. But, a few of years ago, the combination of economic problems, cost of living, limited career options, devastating hurricanes and a desire for something better for our kids made Alessandra and I  decide to move to the U.S. We both searched for jobs remotely, and Alessandria, who is an attorney, found a job with a practice here. That was great, because she has family who has lived in Carmel for years, so she moved here with our kids in September 2017, right after Hurricane Irma hit Puerto Rico, and shortly before Hurricane Maria totally devastated the island. I've been through hurricanes since I was a kid, but the aftermath of Maria was like nothing I've seen. I was so glad Alessandra and the kids had already left.
I have to give Alessandra credit, because it was her network that got me connected with a bank up here, and I was able to get an interview in November, a little before Thanksgiving. The interview went well, and I was able to start my job in December, when I went from 90° in Puerto Rico to 20° to 30° up here. It was a big difference. But I quickly learned it was only the first of many differences.
We moved to Carmel obviously knowing that it's been rated one of the best places to live in the US for several years, but I started to understand why.
The schools here are amazing. My 4-year-old son, Enrique, goes to this great Spanish-language daycare. My 10-year-old daughter, Paola goes to a blue-ribbon public school. We had her enrolled in private school in San Juan, and I went to one growing up, but the quality of the schools here, in all of Hamilton County, is so high, we didn't feel like we need her to go to a private school. Again, I feel like my tax dollars are actually going to something good, not just into a black hole.
I lived in a decent neighborhood in San Juan, but I never felt as safe and secure as I do here. I remember one of the first times when the weather was getting nicer in 2018, someone rang our doorbell, and my 10-year-old daughter, Paola, went to answer it, and I was like, "Stop! What are you doing?" In Puerto Rico, I would never let our kids go to the door. But it was just one of her friends wanting to play.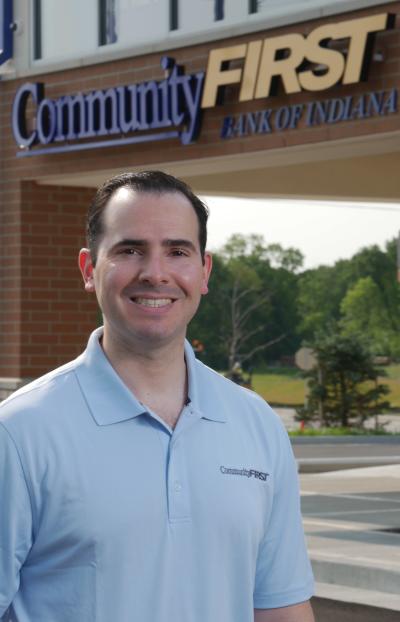 Another time, I was out taking a walk, getting some exercise, and a person just waved at me.  Then I noticed other people waving at me, and I was like, "What is this?" But it was just people being super nice. I notice that all over Hamilton County. I've definitely felt that Hoosier hospitality.
That extends to the business side, too. People are very open to networking. If you call and leave someone a voicemail, they always call you back. Everybody is so friendly and helpful and willing to work together.
And there's so much to do. With just a short drive, I can take my kids to the Children's Museum, or the Indianapolis Zoo. Downtown Carmel is so well-organized and pleasant, and all of the towns around here are growing and still have more space to grow. I like the way the governments up here keep their cities looking so nice. I was shocked by how quickly landscaping companies are at work changing out the flowers and plants when the seasons change. Everything just looks so beautiful all the time.
The roads are in much better shape up here, not just better than in Puerto Rico but better than other places I've visited around here. And I think the roundabouts are a great idea … I'm still getting used to them, but I like them. Overall, I drive farther than I used to drive in San Juan, but the traffic isn't a problem, and the scenery is so nice.
With all of this added up, I actually drive to work with a pleasant smile on my face. I'm not sure if that's more from the banker in me or the dad and husband, but I guess it doesn't really matter.