When we bought our house in Westfield, one of the things I liked about it was the wheat field on the other side of the tree line in the backyard. As a guy who grew up on a farm outside Cincinnati, I liked having that field as a buffer between me and other homes. Then, one fall, after all the leaves fell from the trees, I was watching my TV and I counted seven other TVs I could see from my couch. Development had come to my backyard. It was time to move.
But we like Hamilton County. We like the restaurants and all the things to do. We like the Monon Trail and the schools, and we like being close to downtown Carmel and Westfield and Indianapolis. We wanted all of that, but with more elbow room.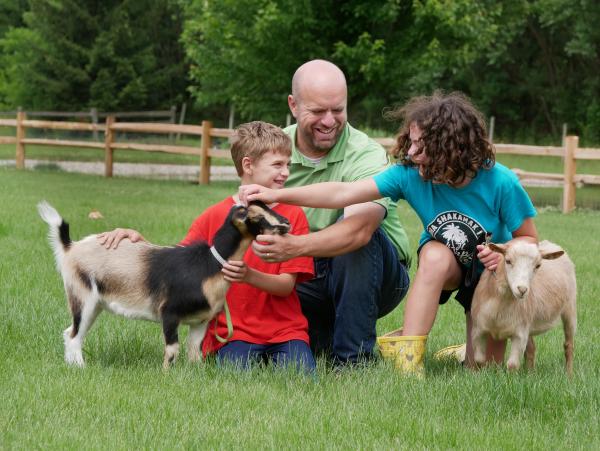 We found it in Sheridan, on the rural side in northern Hamilton County.
That side of the county makes sense for me in a couple of ways. Not only am I a farm boy, but I also work at Beck's, one of the world's largest and fastest-growing ag companies, which is located in northern Hamilton County, outside Atlanta. So I get to drive through cornfields every day on my way to work … and still be within spitting distance of the urban areas in Hamilton County. It's the best of all worlds.
It was a job in ag that brought us to Hamilton County almost 10 years ago. After I got out of college with a PhD in crop sciences, I got a job with AgReliant Genetics in Illinois. A few years later, the company moved me to its Indianapolis operation, where I became vice president of research. It was a great job, but it involved a lot of travel. With a young family at home, that got old. The year I was a Diamond-level customer on Delta and a Platinum level on American, and I knew I needed to make a change.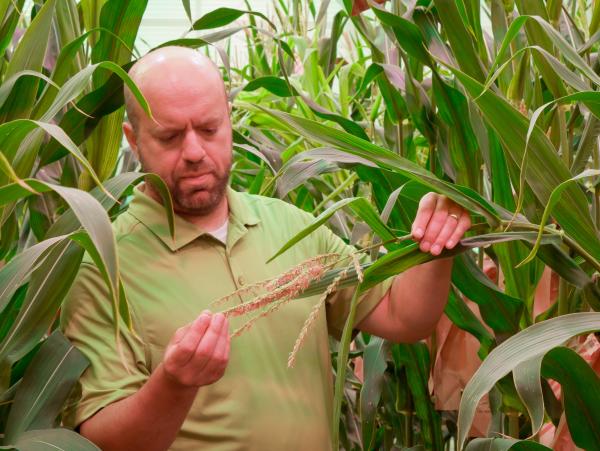 So I decided to look for another job. My wife, Katie, loves it here, and she wasn't too keen on moving, so I called Beck's. Fortunately, they were expanding and looking to add a management position. It was a great break. The company started a century ago where it's located today – on the Beck family farm –  and it's still growing. We just announced a $62 million addition to the operation, a new soybean processing plant. It's also just a great company with a great culture. And it meant I could have a job that keeps me closer to home.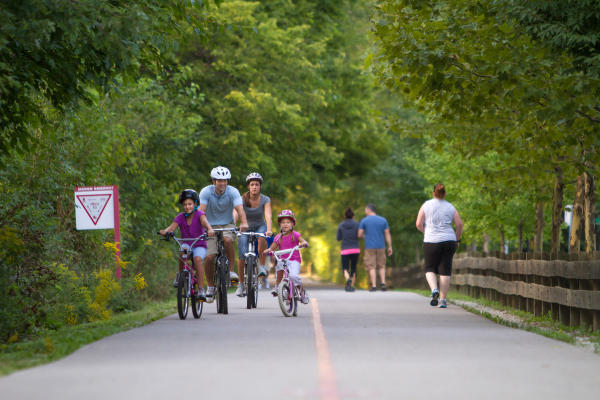 That really is important to us. We've got three kids – 12-year-old Helen, 10-year-old Adam and 4-year-old Lucy – and Hamilton County has been a good home for all of us. Even though I wanted to move away from development, I think they do it right in Hamilton County. The homes and subdivisions are beautiful, and I think they're doing it right, widening roads, taking care of the infrastructure and so forth.  And we love the schools. Helen and Adam go to St. Maria Goretti in Westfield, and Lucy is in a Westfield preschool. We think we're in our "forever home" now. We love our neighbors, we love being within spitting distance of Carmel and Westfield. With the extension to Sheridan, we're still close to the Monon Trail and everything that can connect us to.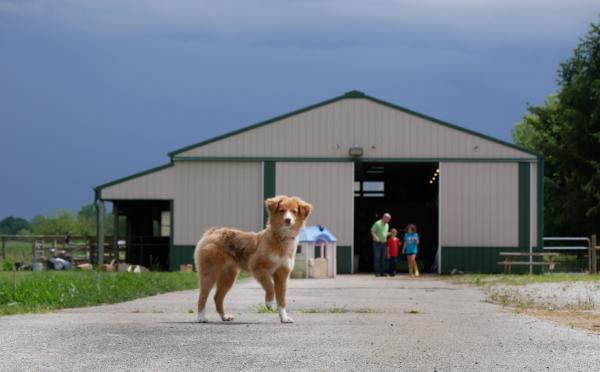 Like I said, I'm a farm boy, but Katie grew up in the suburbs, so this mix of everything is just right for us. We get all the conveniences and amenities of places like Carmel and Westfield, but we also get farmland. The kids are in 4-H, so we've got 4-H rabbits and goats, and last year we added chickens. We've got two donkeys – "Hee" and "Haw" – because they keep the coyotes away from the goats.
So, life is good. I sit on my back porch and watch the kids play, and I see our animals on our little farm, and it's really nice. All I see is my backyard.