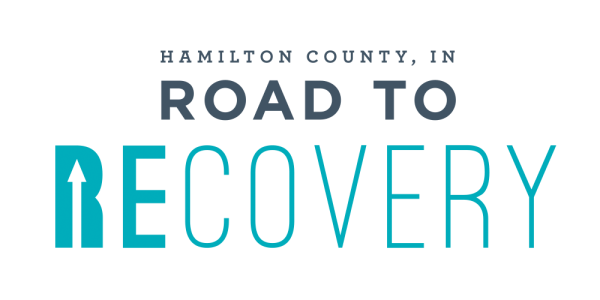 ---
A Toolkit for Tourism
The COVID19 pandemic is the single greatest disaster to ever impact our hospitality industry.
The uncertainty caused by when America can begin traveling again creates anxiety and stifles planning efforts.
But visitors and guests will return, and we will be ready to welcome them back to our hotels, restaurants and attractions.
With news changing daily, Hamilton County Tourism will update this Road to Recovery Toolkit weekly in an effort to keep our industry partners informed.
---
Mask Mandate
Effective Monday, July 27, all residents and visitors in Indiana will be required to wear a face covering or mask to help slow the spread of COVID-19 in our communities. This applies to anyone 8 years or older in indoor public spaces, commercial entities or transportation services, or in outside public spaces when you cannot social distance. Masks are strongly recommended for ages 207. Exceptions will be made for medical purposes, strenuous physical activity, eating and drinking.
For more information, visit the Indiana State Department of Health's website.
Helpful tips to avoid mask challenges.
Send Messages of Safety
All venues should carefully message how they have adapted to provide a sense of security for visitors during the pandemic. Managing guest relations during the COVID19 world include full transparency of your plan for contagion prevention as well as providing your contact information for questions guests may have prior to a visit.
Your effort to support fighting COVID19 should be upfront of all websites, social media pages to create confidence.  Regularly update those messages.
Create a two-way dialogue through social media and trip review platforms as much as possible. Pay attention and answer questions as soon as possible to ensure you are remaining engaged with your future costumers.
Use email marketing to help your valued customers understand how you are responding.
Communicate any nuanced differences between local, state and national guidelines so guests can comprehend how your practices may differ from those communicated on national media outlets.
Always focus on customer-first even though you are obviously focusing on employee safety as well.
As time permits, gather and measure customer feedback to understand how your guests feel about your efforts.
Lodging Industry
While many hotels remain open, consumers will require the highest of sanitation practices when travel returns and managers also want to protect their employers from possible exposure. Some best practices include the following:
Downsizing guest rooms amenities to reduce surfaces to clean
Closing fitness centers or significantly increasing hygiene practices and requiring timed entry
Not providing daily room service and asking guests to bag their own garbage, strip their own beds and place linens and towels in laundry bags near the door for pick-up.
Pacing elevator use – individuals or per party – and regularly clean all elevator surfaces
Increasing use of digital key programs.
Asking about health histories or checking temperatures on check-in.
The American Hotel and Lodging Association has created a readiness guide on its COVID19 resources page with an excellent frequently asked questions guide to help lodging property managers with readiness and clarification on legal requirements. As well as a concise AHLA Operations Guide.
Retail and Attractions
During early phases of reopening, small retail outlets and attractions can introduce best practices for safe shopping including limiting the number of customers in stores, sending messages of "low or no touch" and implementing ongoing sanitation best practices.
Adaptations may include:
Limiting seating capacity if financially feasible
Timing tours for venues
Closing or adapting high-touch areas to include no-touch or demonstrations by staff
Using digital ways to communicate messages if available
Adapting programming for smaller audiences more frequently
The International Association of Amusement Parks and Attractions (IAAPA) has an education page that provides useful links for all aspects of your industry that is available free until June 15 for non-members. The links guide you through a series of short courses ranging from employee protection to sanitation and managing animals when you reopen.
Sports
The Hamilton County Sports Authority recognizes the unique nature of hosting events during phased in reopening plans across the nation. The following resources may provide help, guidance and communication support as you plan future events. Please feel free to download and utilize links and messages as Hamilton County reopens for event business.