Hoosier Hospitality Promise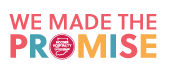 We're doing our part. Thanks for doing yours.
Hamilton County welcomes all and for the safety of our visitors, the businesses below have committed to the Hoosier Hospitality Promise. You've always known Indiana for our Hoosier Hospitality. Today, more than ever, we've stepped up our game to welcome our guests in a clean environment.
When you see the Hoosier Hospitality Promise badge, you know they promise to do the following:
Have all staff pass a health check prior to each shift.
Ensure staff wear face masks if they can't be six feet apart.
Train staff in proper cleaning and sanitization specific to our industry.
Implement sanitization practices for common areas, bathrooms and high-touch surfaces, using the Centers for Disease Control recommendations.
Provide hand sanitizer or hand-washing stations at all entrances.