Koteewi Aerial Adventure Treetop Trails
Elevate your explorations at Koteewi Aerial Adventure Treetop Trails. Clip in for a thrilling journey through five distinct courses featuring 60 challenging obstacles. Whether you're testing the ropes or swinging from tree stand to tree stand, zip your way through this exhilarating experience.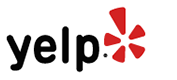 What a great place to challenge yourself!  Enjoyed several hours here with 12 year old Girl Scouts. After safety training, we were encouraged to explore  the platforms and the features with lots of support and guidance. Girls and adults alike had a great time and were excited to plan our next trip together.

"Great 65th birthday outing"

Reviewed by a TripAdvisor traveler – Nov. 16, 2016 from Hilton Head SC Our family of 8, from age 65 to 28 loved this adventure day….The staff out in the trees were very helpful, available, but didn't try to insert themselves into our group's fun.
Located just north of Indianapolis in the suburb of Noblesville, is one of the greatest adventures a family can have together. Imagine 2.5 hours of climbing like a tightrope walker above the trees and soaring through the air on your own self-guided adventure.
–travel writer Kirsten Maxwell, TravelingMom.com