Parks in Hamilton County
Hamilton County's parks are natural treasures set on prairies, wetlands and nature preserves. Here you will find endless outdoor fun for everyone including hiking, mountain biking, canoeing, belaying, ziplining, fishing, wildlife watching and shooting archery.
Featured amenities include splash pads, beaches, treehouses, a waterpark, a carousel, mini-golf and playgrounds. Connect with nature and make memories in scenic settings.
---
This beautiful park has plenty of activities to offer for all the changing seasons. Wooded trails span four miles of wildlife and...
This 159-acre park is located in Carmel with the Monon Trail running through the center of the park. Six miles of trails feature a...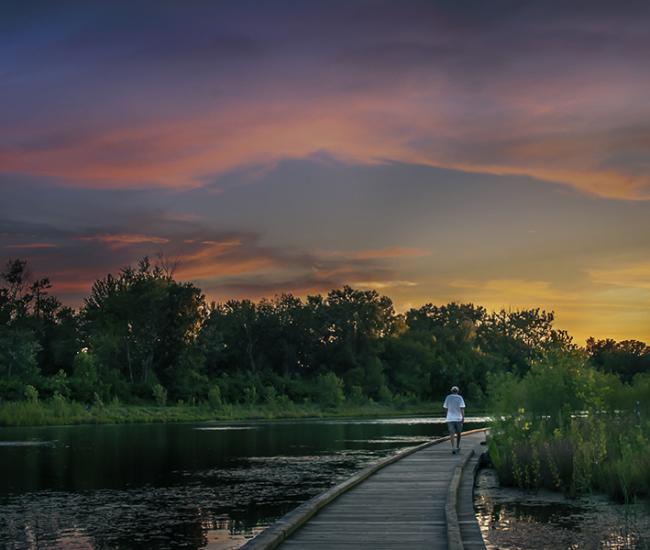 Nature lovers and outdoor enthusiasts will enjoy exploring this year-round park in Fishers, Indiana. A picturesque boardwalk leads to...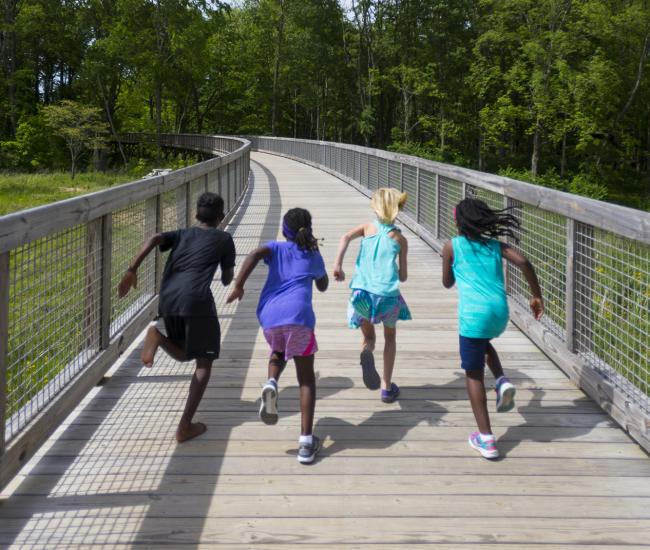 Look no further than Hamilton County, Indiana for outdoor adventures! Strawtown Koteewi Park, a 750-acre park with extraordinary...