Hiking in Hamilton County
With extensive trails in Hamilton County, hikers, bikers and runners will enjoy exploring nature. Two highlighted experience trails, the Monon Trail and White River Greenway, feature nearby parking, shopping, dining and local parks. These paved and well-marked trails are perfect for beginners and families. Bring your bike, or rent one from Carmel Bike Share or Noblesville Bike Share. Visit Conner Prairie for a day of adventure and a hike on the Nature Walk through a forest along the White River to prairie land.
Feeling more adventurous? Shred it on single track and progressive mountain bike trails at Flat Fork Creek Park. Explore the treetops on aerial trails and ziplines at Koteewi Aerial Adventure Treetop Trails. Or, rent a canoe at White River Canoe Company and float down the White River from one of the areas several launch points.
---
The Monon Trail is a rails-to-trails paved path spanning through Central Indiana, connecting to downtown Indianapolis and the...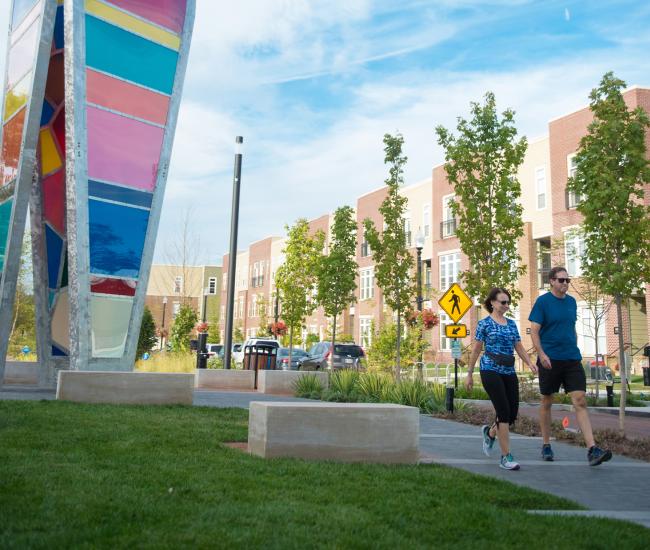 Hamilton County's 62 parks are natural treasures set on prairies, wetlands and nature preserves. Here you will find endless outdoor...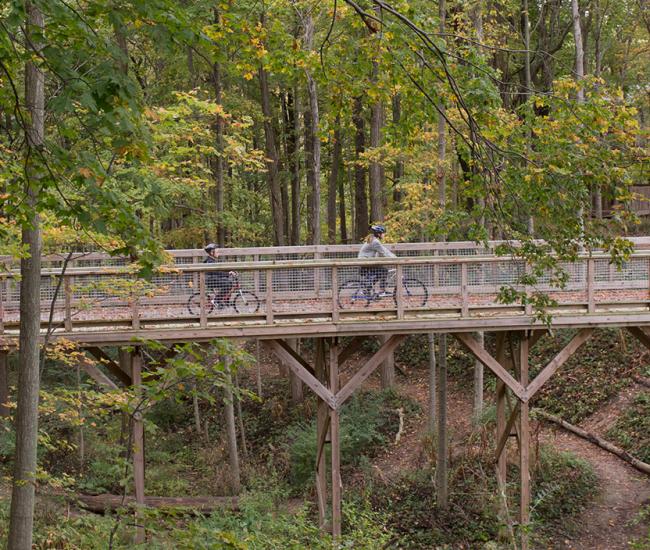 Look no further than Hamilton County, Indiana for outdoor adventures! Strawtown Koteewi Park, a 750-acre park with extraordinary...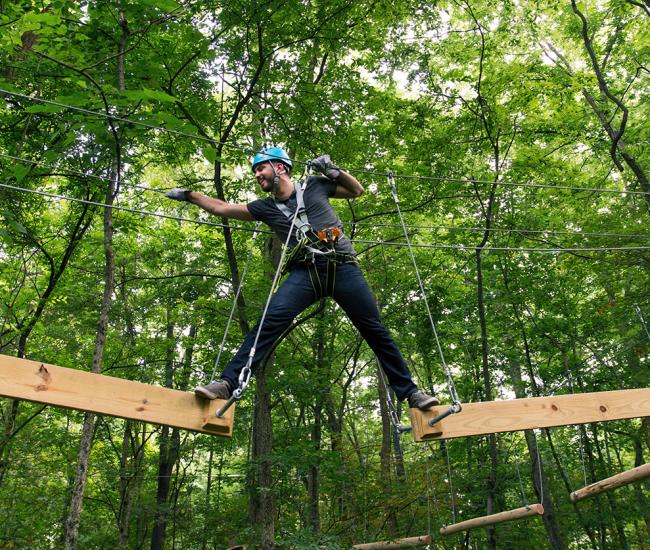 Want the full guide to the trails in Hamilton County? Fill out the form below to receive your official trail map set.