The walls of every business have stories to tell. Some of those stories are just loaded with more history, more chance encounters and more twists and turns than others.
The stories of Hamilton County's Schoolhouse 7 Café, for example, fall squarely in the "more history" category. Once a one-room schoolhouse, then a residence, its building now is a schoolhouse of a different kind — the kind that's a coffee shop and drive-thru.
Schoolhouse 7 Café opened at the corner of Cyntheanne Road and Southeastern Parkway in Fishers in August 2019. The café has welcomed thousands of customers to try menu items like the popular dirty chai or the bagel offerings with bacon, egg and gouda, and sausage, egg and cheddar. Visitors sip their coffee while checking out the historic, school-themed décor; indoor and outdoor seating; fireplace; and two-story deck.
But the successful opening of a new business is just the latest of that building's stories, which go back more than a century.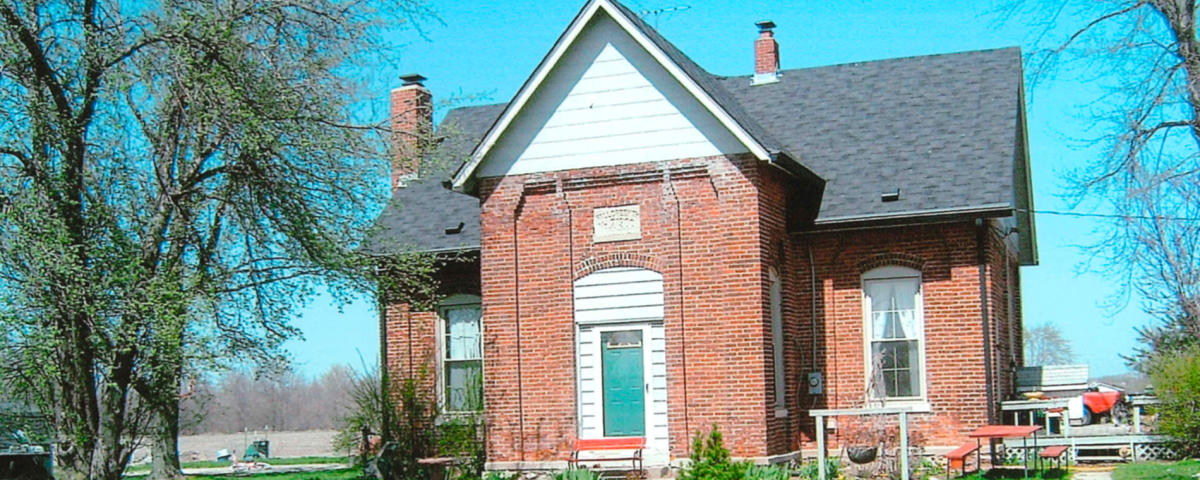 Original 'Schoolhouse'
In 1900, Fall Creek Township in Fishers oversaw the opening of the building as a school for grades 1-8. Schoolhouse 7, as it was called, closed in 1946.
Then the former schoolhouse became a private residence. And that was the story of the brick building on the corner through the years — until the property went on the market in 2017.
And then came a chance encounter that would begin the old schoolhouse's next story: As the realtor placed a "for sale" sign in front of the house that autumn evening, a couple drove by.
That couple was Curt and Sarah Tappendorf of Fishers.
By the end of that evening, Curt Tapppendorf, a civil engineer for Simon Property Group in Indianapolis, had bought the house. He knew nothing about the property's history, but he owned other rentals and thought he'd add this home to the mix.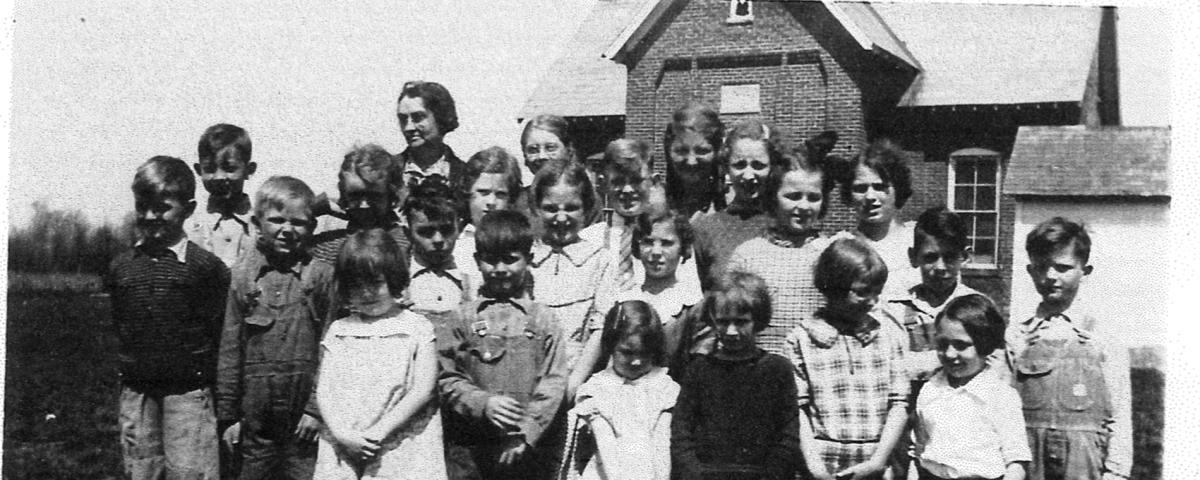 History Lesson
Visiting his new property a few weeks later, Tappendorf took a trip across the street to meet his neighbors at Hamilton Southeastern Intermediate and Junior High School. And that's when this story took a twist.
Tappendorf spoke with Principal Tim Mankin, who had a folder to share with this new owner of the house on the corner. The folder contained artifacts and written remembrances about that building's first occupant: Schoolhouse 7.
A Schoolhouse 7 graduate, Dr. George Underwood, had provided the materials to HSE Junior High when its Cyntheanne Road location opened in 2012.
"That was the a-ha moment for me," Tappendorf says now, sitting in his new café and reminiscing about receiving the materials from Underwood. "I thought, 'If he took the time to put this together, it must be something special.'"
Change in Plans
Tappendorf called Underwood — who today is 94 years old and lives in West Lafayette — and learned all about the former schoolhouse. And that led Tappendorf to change course, to preserve the history of Schoolhouse 7.
He first decided to rent out the building as a business. Then he abandoned the notion of renting altogether. Instead, he and Sarah would own the school-themed business themselves. It would be a coffee shop.
"And the rest," he says, "is history. No pun intended."
But there was one more chance encounter.
New Partnership
Curt Tappendorf was working on the old schoolhouse on St. Patrick's Day 2019, when a man he'd never met stopped by. Brit Killinger introduced himself and said he loved what he'd heard about the plan for the building.
Soon Killinger and his wife, Julie Killinger, of Fishers, joined the Tappendorfs as Schoolhouse 7 Café's co-owners.
Underwood, the Schoolhouse 7 graduate, also helped along the way. He provided input to ensure the renovated building stayed true to its history. Visit the café, and you'll see Underwood's name on a locker on the wall. There's a photo of the first Schoolhouse 7 graduating class. A large table contains wood from the building's original joists, and a coffee bar features parts of the old floorboard.
You'll find nods to the school theme in more than just café's name and look. For example, the menu features "core subjects," "extracurricular" and "cafeteria" items. Drink sizes are freshman, senior and graduate. Food is served on large, cafeteria-like trays.
"With everything," Tappendorf says, "we've got school in mind."
Additional Historic Eateries
Looking for other Hamilton County businesses — specifically, places to eat and drink — housed in repurposed buildings? Quench your thirst, satisfy your appetite, and take in the history at these businesses:
Spencer Farm Winery
Enjoy your favorite wine in this farmhouse that's more than a century old. Spencer Farm Winery is on the grounds of Spencer Farm in Noblesville. Stroll through the vineyard and farm, or savor the food and drink offerings.
Woodys Library Restaurant
Built as a Carnegie Library in 1913, this historic landmark restaurant serves familiar favorites and chef specials in both casual dining and neighborhood pub atmospheres. Woodys Library Restaurant is on Main Street in Carmel.
Mercantile 37
Order breakfast or lunch made from locally sourced ingredients at Wheelers Café & Market in Mercantile 37 in Atlanta, a little north of Noblesville The building opened in the 1940s as a truck stop and diner. Today it also features showroom/retail space with home décor.
Wolfies Grill
This "northern woods grill" still features the original vaults from the Westfield Bank that once occupied the building. The Westfield location of Wolfies, on Main Street, also offers a restored basement bar.