You can now sip on the official cocktail of Hamilton County, Indiana: the Hamilton County Smash. Featuring 12.05 Distillery liquor, this refreshing cocktail is the perfect drink to enjoy year-round.
---
About 12.05 Distillery
12.05 Distillery is a small-batch distillery co-owned by Hamilton County natives and Carmel High School graduates, Brad Colver and Nolan Hudson. They feel a strong connection to Hamilton County, as it's where they've spent the majority of their lives. 12.05 Distillery's success in Hamilton County is thanks to family and friends spreading the word.
Named for the date Prohibition was repealed (December 5), 12.05 Distillery uses fresh, local ingredients to produce a line of spirits including gin, vodka, whiskey and more.
---
Recipe
1 oz. 12.05 New American Gin
1 oz. 12.05 Rhubarb Liqueur
¾ oz. simple syrup
¾ oz. fresh lemon juice
3-4 small mint leaves
Combine ingredients in a shaker tin with ice until chilled. Strain into a rocks glass with ice.
---
Where to Find
Order the Hamilton County Smash at your favorite local restaurant. The cocktail is coming soon to the following businesses.
Barley Island Brewing Company
Burgerhaus
Field Brewing
Grand Junction Brewing Co.
Pinheads
The Pint Room
Pure Eatery
table by Market District
You can also purchase a cocktail kit with full-size bottles of the 12.05 New American Gin, 12.05 Rhubarb liqueur and a recipe card at Crown Liquors at 4000 W. 106th Street in Carmel and all Meijer locations in Indiana.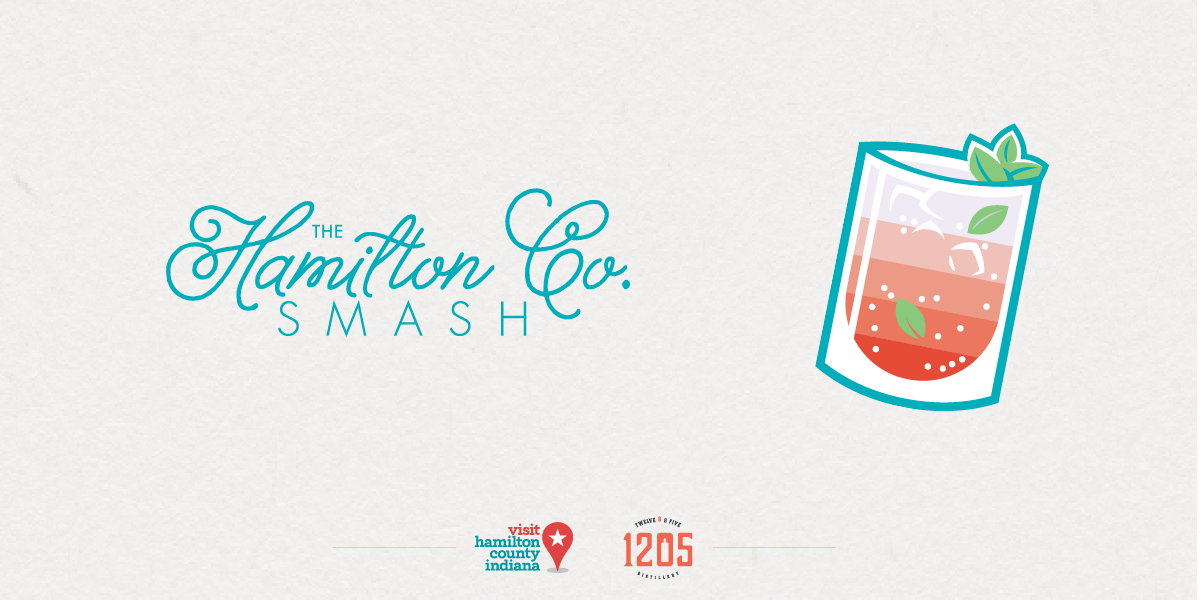 For more information on places to eat and drink in Hamilton County, Indiana, click here. Be sure to follow us on Facebook, Twitter and Instagram to see what's happening in #VisitHC.