Want to experience some of Hamilton County's most exciting new developments in dining, shopping and playing? From Geist Reservoir to west Carmel, the roughly 20-mile trek across 116th Street offers up the perfect slice of the area's tremendous growth.
So plan a journey along 116th Street in Hamilton County. We'll help, by guiding you to a few key points of interest along the way.
In this post, we're at 116th Street's intersection with I-69 in Fishers. If you haven't been to this area in a few years, you will find a landscape that's very different from the one you saw last.
There's plenty to keep you busy here, so don't be surprised if you end up making a day — or a weekend — of it. Need a place to stay? Check out these hotel options.
And now, let's dive into the fun, new destinations along 116th Street by examining this hub of activity around I-69.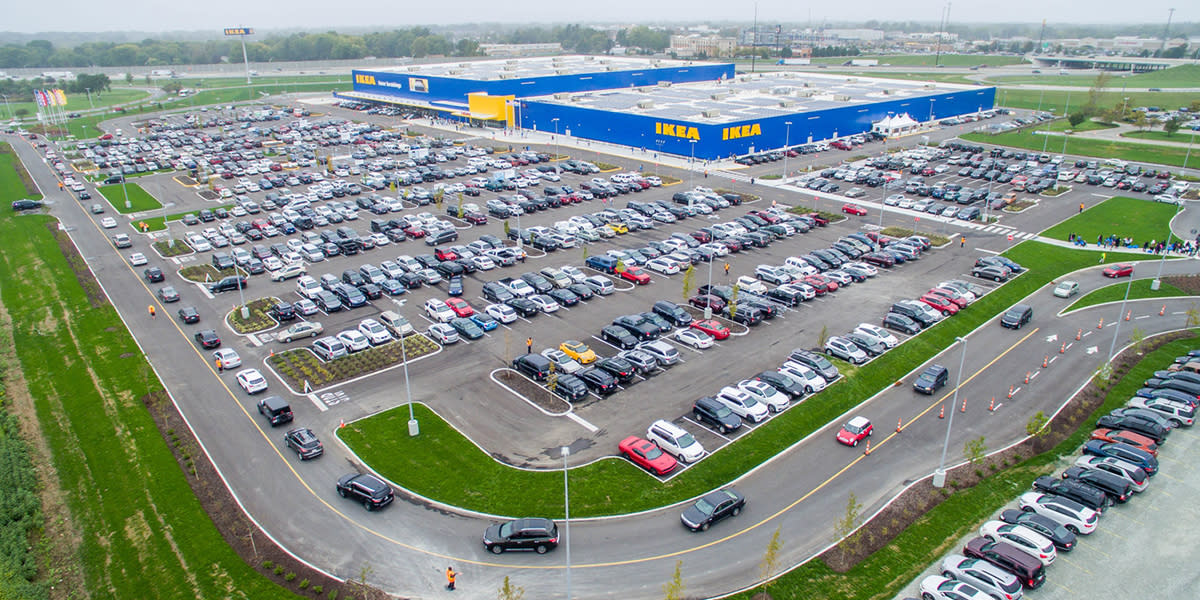 IKEA
Hope you're wearing comfortable shoes because Fishers is home to Indiana's only IKEA. The store is known for its giant showrooms; reasonable, ready-to-assemble furniture; and Swedish meatballs. Look just southeast of 116th Street and I-69, and you'll see the giant, iconic blue and yellow IKEA sign — at 11400 IKEA Way, of course.
The Fishers location offers a whole a lot of shopping and eating on just one floor. Whether you want to take in the entire store, browse for certain items or simply visit the dining area, there are maps, arrows and plenty of helpful staff to get you where you need to be. Still not sure how to handle the IKEA experience? We've got you covered with these pointers so you can shop like a pro.
The Yard at Fishers District
Head just east from IKEA to find an upcoming addition to Hamilton County's 116th Street attractions: The Yard at Fishers District, whose first businesses will open in fall 2019. Get ready to experience a blend of dining, retail and entertainment  in one 18-acre, open-air complex.
Fishers District will offer restaurants, a culinary incubator for up-and-coming chefs, food markets, shops, a hotel and apartments. Culinary options will include a variety of local and regional favorites — 1933 Lounge by St. Elmo and Sun King Brewing, to name just a few.
Portillo's
And speaking of regional favorites, just southeast of I-69 you also can grab a bite at Portillo's, home to America's favorite Chicago-style hot dogs, Italian beef, burgers, salads and chocolate cake. There are plenty of other eateries still to come on our visit as well. But first, anyone up for some golf, or rather, "topgolf"?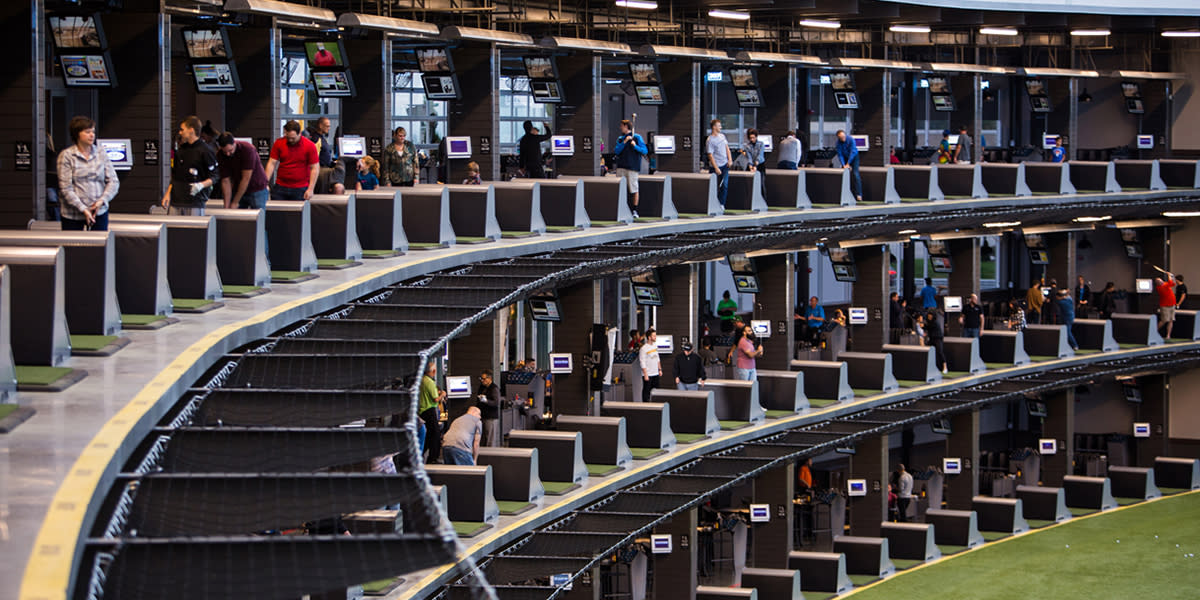 Topgolf
We're going across 116th Street, 9200 E. 116th St., to be exact — toward those giant nets and poles. Here you'll find another of this area's "only's": It's the only Topgolf location in Indiana, featuring a high-tech, year-round driving range that combines the competition of sports with the fun of your favorite local hangout.
Whether you're up for a celebration or want to book a lesson, once you get there, don't get too addicted to the golf games. After all, there are more 116th Street stops to make on our trek, and now we're heading west of I-69.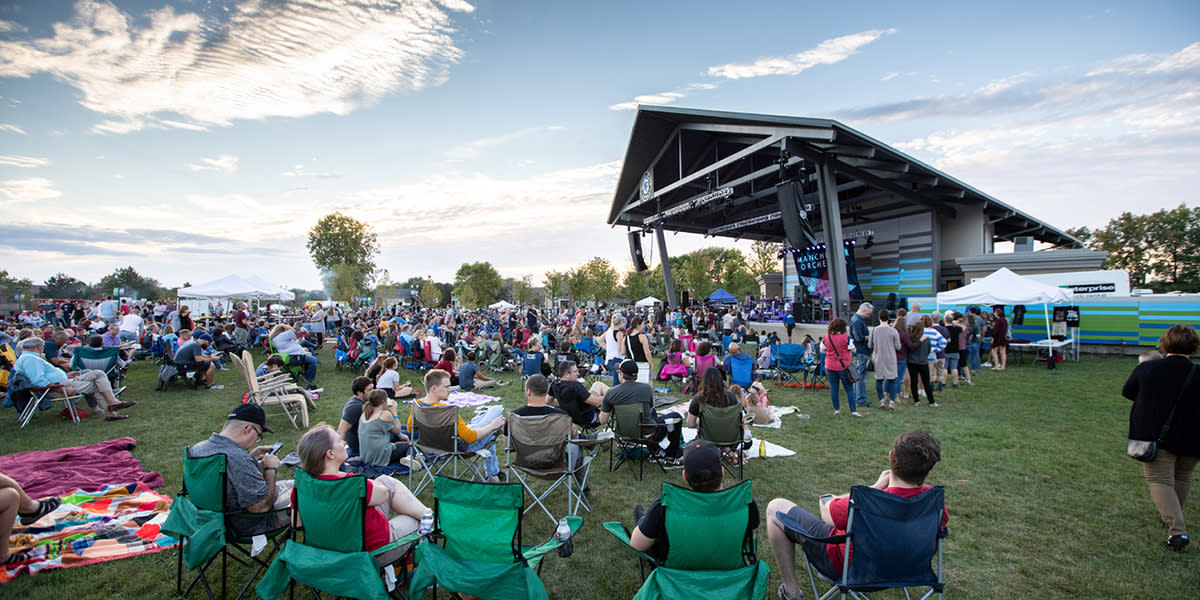 Nickel Plate District
Downtown Fishers is another area transformed in recent years. Designated a State Cultural District by the Indiana Arts Commission, the Nickel Plate District boasts a vibrant dining, shopping and entertainment scene.
If it's restaurants you're seeking, joining old favorites are newcomers like Four Day Ray Brewing, Parks Place Pub and The Well Coffeehouse.
If you're up for some entertainment, how about braving The Escape Room? You'll spend 60 minutes working on a team to find your way out of a locked, themed room.
Visit during the summer months to see Nickel Plate District Amphitheater concerts featuring local musicians and national acts alike.
More to Come
Our journey through the what's new around 116th at I-69 is nearly complete, but development in this area is not. The north and south sides of the street in the Nickel Plate District will see more new facilities, for example. The development will offer everything from retail to a hotel and is set to open in the next few years.
There's more in store on our trek along 116th Street in Hamilton County, too. Watch for more guides for exploring development along this important artery.