This season, Hamilton County shines bright with local lights displays celebrating the season. See where you can view festive décor and lights in Carmel, Fishers, Noblesville, Westfield and beyond during the holidays.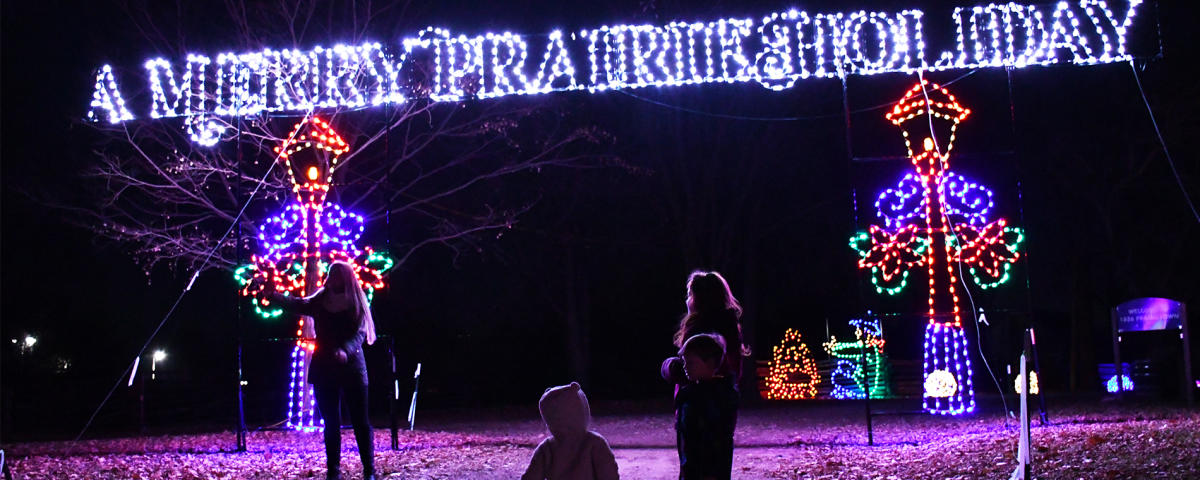 Nov. 27-29, Dec. 4-6, 11-13, 18-20, 22, 23
Visit the new home of the local favorite Reynolds Farm Equipment Christmas Lights at Conner Prairie's holiday festival, featuring more fun for the whole family like Kringle's Carousel and the Polar Bear Plunge dry tubing hill.
Nov. 21 - Jan. 3
New for 2020, visit Federal Hill Commons in Noblesville for the ice skating rink, plus a Walking Light Tour featuring ten displays, carriage rides and a holiday market. While Santa will not be available as part of the Holidays at the Hill festivities at Federal Hill Commons, the city has added a special mailbox at the Christmas Cottage. Santa will be checking it to read all of the letters dropped off by children with their holiday wishes. Enjoy live music, dance and choir performances Nov. 28 and 29 and Dec. 4-6. The Winter Market on Dec. 5 from 11 a.m. to 3 p.m. will feature more than 25 Noblesville restaurants and holiday artisan vendors. Don't miss an ice carving demonstration Nov. 28 and Indy Beer Taps selling alcohol on weekends.
Lights Over Seminary
Dec. 5 – 31
Enjoy this walkable holiday lights display focusing on the history of Noblesville, featuring vintage decorations at 10th and Hannibal Street.
Fishers' Winter Wonderland
Dec. 5 – 31
Downtown Fishers' Nickel Plate District becomes a winter wonderland with bright lights and festive decorations. The lights switch on Dec. 5 with a kick-off event including tree lighting, ice carving demonstrations, live reindeer, kids' activities and a sensory-friendly area.
Holiday Walking Path at Clay Terrace
See over-sized and bright holiday decorations at the Clay Terrace Lawn, the traditional Christmas tree on the Village Green and ornamental seating areas along Clay Terrace Boulevard.
Enjoy an outdoor walkway of holiday lights and decorations from Carter Green to Main Street along the Monon Greenway through the heart of the city. Hop on and off the trail to shop and dine in City Center, Midtown or the Arts & Design District.
Westfield in Lights Tree
Admire the centerpiece tree at 130 Penn Street once it's lit up for the holiday season Saturday, December 5.
For more events and things to do this winter in Hamilton County, Indiana visit our events calendar or check out our holiday page. Be sure to follow us on Facebook, Twitter and Instagram.