'Tis the season to be jolly! Nothing makes me jollier than an excellent local brew and a delicious bite to eat in my own neck of the woods. While some of you may like to go over the hills and through the woods to score a fancy draught, I find that the holidays' best options are found nearby.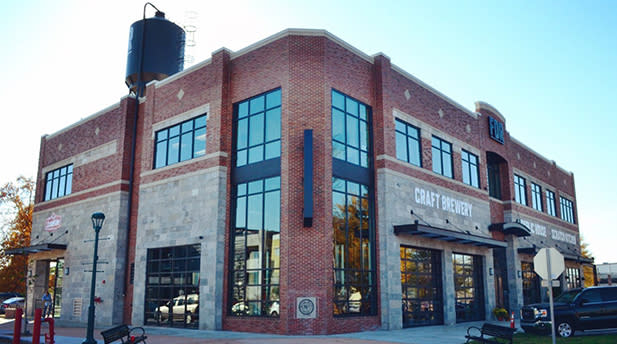 Take, for instance, the newest brewery in Hamilton County: Four Day Ray Brewing. This Fishers original is home to, no exaggeration, the best burger I have ever had. The only downside to my trip here is that my wife was the one who ordered the burger and I had to beg for her scraps. It was that good, with a buttery, crispy bun that makes the whole thing irresistible. Speaking of irresistible, don't even get me started on the pork tenderloin! FDR's burger paired with their housemade root beer has replaced the sugarplums that usually dance in my head this time of year. If root beer isn't your style, their delicious Laplander Blonde or Track Jumper IPA will do the trick.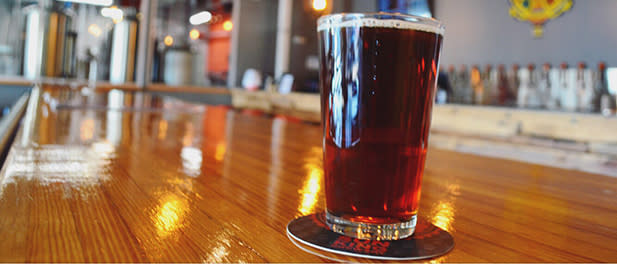 If you venture to Carmel, head to Upland Brewery where you can score the county's best buffalo chili. I tasted this delicious stew the first time I visited on a job interview three years ago and it was a solid 15 percent of the reason I ultimately decided to bring my family out here. The chili includes local buffalo, a three-bean blend and Upland's own porter. It will warm your soul as well as your body during those cold nights out shopping for the gift that you are promising yourself you won't buy at the very last minute. In the interest of consistency, I recommend you pair it with the Bad Elmer's Porter.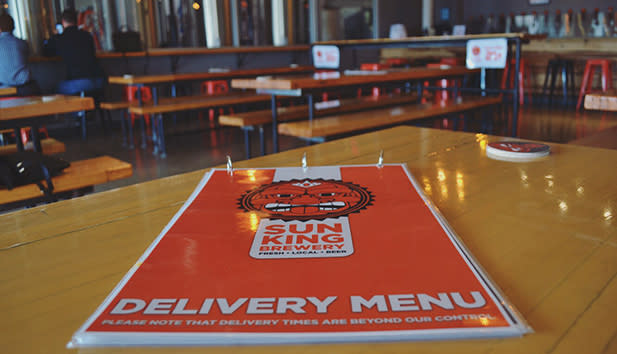 At this point in the season, Sun King Brewery's tap room basically becomes a pilgrimage location for all of us weary husbands out shopping. While they don't have a menu of their own to choose from, they do allow take out and delivery from four nearby restaurants. Unless you are completely new to the Hamilton County beer scene, you probably already have a favorite Sun King brew, but if you are a neophyte you're welcome to take my favorite as yours. Some of their newest brews like When the Light Go Out and their Small Batch Orange Whip pairs well with most things, so you can't go wrong either way.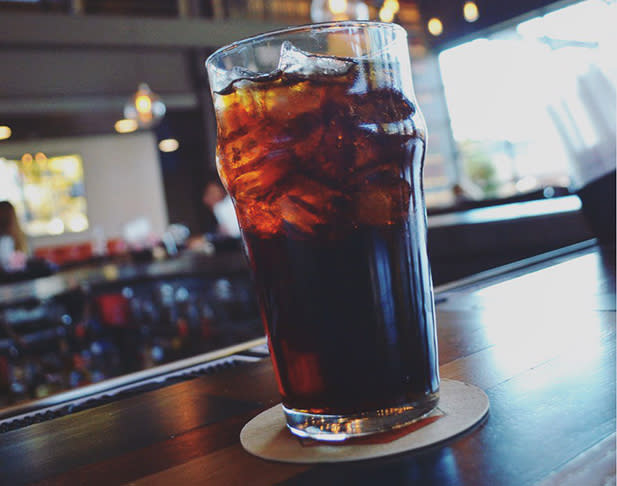 Here in my neighborhood of Noblesville, you can check out Deer Creek Brewery. It doesn't have a restaurant itself, but it's a spin-off and sister brewery of Barley Island which is located just off the square. Downtown Noblesville has an amazing Small Business Saturday turnout every year, so while you're out patronizing these local businesses, grab a pint of Deer Fly, Black Fly or yes, White Fly. It's a great way to congratulate yourself on scoring a one-of-a-kind gift and supporting a local business.

These are my top suggestions, but you can also check out Scotty's Brewhouse in Carmel or Noblesville, which always have great seasonal options this time of year with monthly burgers to match. Or hit up Grand Junction in Westfield for a growler to go before you stop at Big Hoffa's Smokehouse Bar-B-Q for the best barbecue in the state of Indiana.
As always, make sure to share with us on Instagram and Twitter by tagging @VisitHamiltonCo, #VisitHC and #HCEats. Cheers!