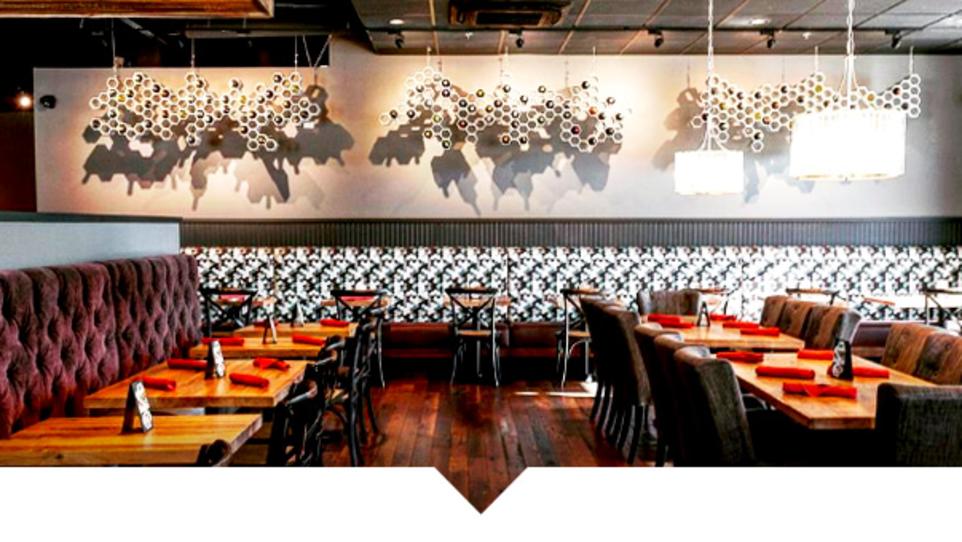 It's a good time to be an adventurous eater in Hamilton County. I'm always on the lookout for new dining experiences, and my restaurants-to-try list seems to get longer by the day.
Oh, hubby and I have enjoyed flatbreads and local beer at Four Day Ray Brewing in Fishers, and my birthday provided the perfect excuse to try a few small plates and some vino at LouVino, around the corner in the new Switch building along 116th Street. (It's no coincidence that both are within walking distance of home.) But busy schedules derailed plans to explore, so there's still a lot of ground to cover.
Check out the array of recent arrivals:
Pho VN Vietnamese Cuisine, the newest addition to a Kroger-anchored shopping center at 116th Street and Cumberland Road in Fishers. In addition to its namesake beef noodle soup, the menu also includes rice and vermicelli dishes.
Convivio Italian Artisan Cuisine in Carmel, which makes all of its pasta from scratch daily and sells uncooked noodles to take home. The local owners got started with the help of a Kickstarter campaign.
California-based Los Arroyos Mexican Restaurant & Bar, also in The Bridges retail area. Los Arroyos takes its tequila seriously—all 65-plus of them.
Stompin' Barley, a 21-plus option near the corner of 146th Street and River Road in Carmel. It boasts locally sourced, upscale pub grub and global wine list. Craft beer is available for suds-lovers.
Noble Roman's Craft Pizza & Pub in Westfield, a grown-up iteration of this Hoosier girl's high school hangout. Nostalgia aside, the location near Grand Park is sure to attract pizza and breadsticks lovers of all ages.
Grand Junction Brewing Co.'s new tap room on 181st Street in Westfield. The tasting room doesn't have a kitchen, but food trucks are expected to visit.
Café Patachou's new location on Main Street near Hazel Dell Parkway. Patachou isn't new to Carmel—the Clay Terrace site remained open when the 126th Street restaurant closed for the move—but I'm still looking forward to my first visit. Because cinnamon toast.
And then there are the coming attractions:
Main Street Poke, coming to Carmel's Arts & Design District this spring. Think quick-service Hawaiian raw tuna salad.
Portillo's, a legendary Chicago chain known for its hot dogs and Italian beef sandwiches. It could open this fall near IKEA in Fishers.
Speaking of IKEA, it's also expected to open this fall. Fishers Mayor Scott Fadness joked during his packed State of the City presentation this month that the luncheon would be held at the roomier IKEA next year—"but you have to put some furniture together first." But if you like Swedish meatballs or need sustenance while power shopping, the IKEA cafeteria is serious stuff.